I have written less than five eBooks in my life. I used Amazon to self-publish the book and have it for sale for two weeks now.
The above statements by themselves should be a good indicator of how much I know about the topic of selling eBooks.
But, I being me, cannot really "not write" about my fantastic research in the two weeks hence. I go deep in all kinds of useless topics, and this as "mildly interesting". I see a ready-invite to invest my time in such topics - find stuff people say, write about, and what folks end up using.
Why should you trust me on the recommendations given the above fact? Well, no reason. Don't trust me - I says. If you are a risk taker, follow along.
My objectives are simple -
Host my PDF / ePUB eBook and allow me to charge money. The lower the charge, the better - I am in no illusions about what I offer.



It will be awesome if the platform has any kind of authoring or conversion tools



I would also like to offer the eBook for free for my "fans". Who am I kidding - let's just refer them as people who want to just take a look at another free eBook for the heck of it.
LeanPub is of course what comes to one's mind with the above requirements. Though LeanPub has a minimum $4.99 cost of the eBook, it wasn't a deal breaker.
What was a problem, however, was the markdown and interplay between the need to keep content open to all (on GitHub), and the structural requirements of LeanPub. I wrote about how I found an alternate solution to LeanPub before. That made me take this "road seldom taken" in the first place.
I started with exploration of sites like Patreon, ko-fi, and BuyMeACoffee.
These sites allowed me to easily upload files that I could offer to paying subscribers. I could scale the business model in the future to build tiers of premium content (what's wrong in dreaming the wild dream?).
While BuyMeACoffee has something akin to what I want, it needed a link and not files (looking at the free plan). Patreon was stuck with me in verification or something like that, and ko-fi had the option to offer files as rewards in their paid model. I am half-broke at the time and paying a subscription fee to offer free rewards did not make much sense to my financial health.
Next, I explored sites like Smashwords, Blurb, , Kobo,Nook and even Google. Google is looking for premium authors and publishers at this time, while the others -
looked not so exciting (don't ask)
demanded money for the simple objective I had in mind
would be restrictive and more complex than they need to be
Further, I explored affiliate-loving websites like e-Junkie and ClickBank, but decided against them. They would not look as professional and developer-oriented :|
I had discounted sites like BookBaby, Gumroad or Shopify - I consider them premium at what I was set to do.
So it was to be. Finally, there were three options, which were kept away from you so far to keep the tension going thus far.
Create a simple eBook sale page. Upload your PDF / ePUB and you are done.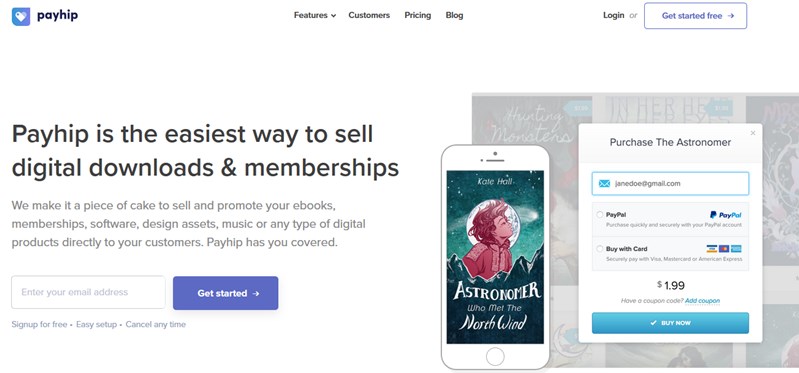 Payhip's cut is 5% of the price
No limits on size/bandwidth - can scale to software, design assets etc.
Offer membership or digital goods
A platform that is loved by affiliates, Selz has been in business a long time and is a more generic online store as compared to Payhip.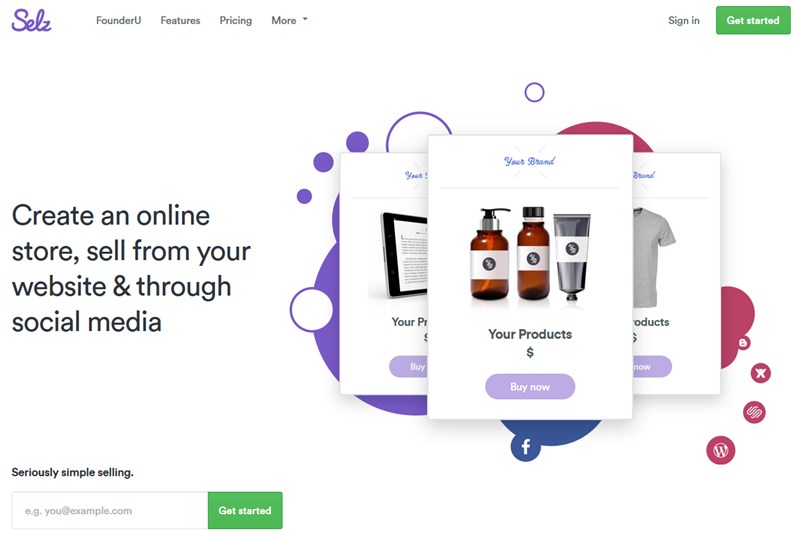 Has a cut around 5% of the product price
Can set a zero price as well. Allows anyone to create discounts
Track orders with better customer analytics
Has better integration with multiple platforms, and geo restrictions
And, here's a bonus :)
Memberful is more of a membership site rather than a eBook hosting platform. The idea was to potentially leverage interest in the book to push towards a membership plan and continuously push premium content every week.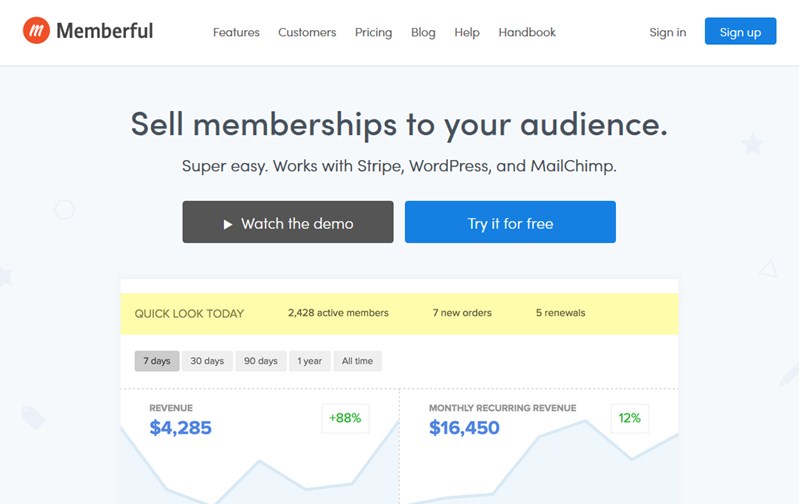 This did not stand on firm ground - contributing premium content weekly is a big commitment. More over, I did not have a solid subscriber base that I can convert right now.
In Conclusion
Ultimately a combination of factors pushed me to chose Selz and Payhip for two distinct objectives I have today. Let's see on how that journey goes - will have an update here for anything that is exciting.