Featured for the millionth time as a most valuable website - a site that generates all icons for free, and for real.
I am sick of tired of Google results returning "free" sites that collect all information including my dog's name and the declare that I need to pay $99 to get darn icon with the darn size.
I need to be able to get anything for free. So, why should I pay to generate icons that would take an hour to resize in a free program like Paint.NET or IrfanView? After all, I need to feed this ego that I create value and people totally should pay me for the value delivered through the free for all programs.
Well, that's that. But featured today is this super awesome website called "favic-o-matic".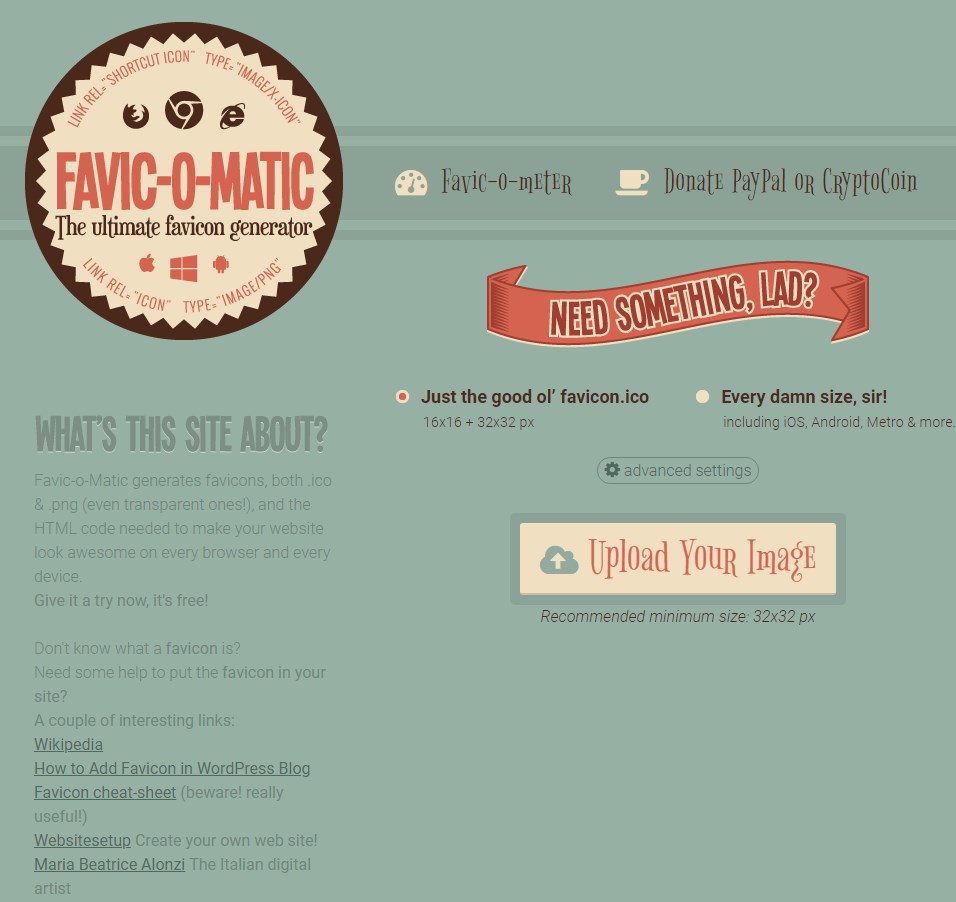 Favicomatic is so awesome that I started this whole new series to feature the most awesome websites out there (including the one here - I do an bloody awesome job if I may say so myself). And, I decided to crown Favicomatic since I am sure I will not meet such an web for the rest of this month.
What is it?
If you are creating a mobile app, a desktop app, or a progressive web application, you would surely need icons. You know - those thingies on which you expect your users to click.
It turns out that different companies want you to use different sizes of icons so that you can look good on them - because they can. You could potentially start resizing them to fit every whimsical need, but who has the time when there are so many video games lying around and so much stuff to get that.
Enter favomatic.
How to work with it?
Feed in your icon image
Get 19 different formats of your image that are correctly sized for different uses. You can use all 19 in one go in a PWA :)
The files are zipped and accompanied by a text file with the include statements.
Why so valuable?
Free to use (do donate)
Consistent - always available
Fast
It is just what every doctor would order if the doctor was a web app engineer.